Madeleine A. Hasbrook, M.D.
Glaucoma Specialist, General Ophthalmology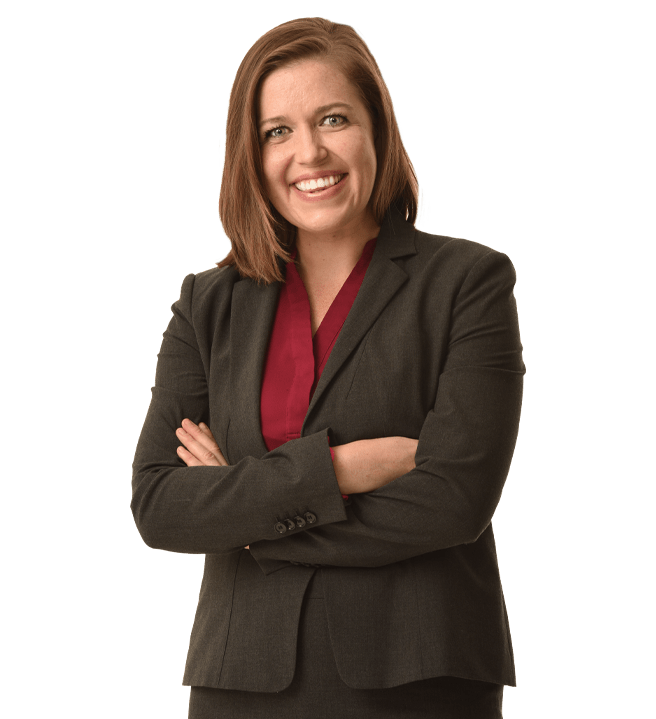 Dr. Madeleine Hasbrook M.D. is a board-certified ophthalmologist who specializes in the medical and surgical treatment of glaucoma as well as general eye care. She was raised in Tulsa and after graduating from the University of Tulsa with a Bachelor of Arts in History, earned her medical degree from the University of Oklahoma in Oklahoma City. She then completed her ophthalmology residency at the Beaumont Eye Institute in Royal Oak, Michigan. While in residency, Dr. Hasbrook developed a special interest in glaucoma and its impact on the lives of her patients. This drove her to pursue an additional year of training through a fellowship in glaucoma at Henry Ford Hospital in Detroit. During fellowship, Dr. Hasbrook became experienced in traditional glaucoma surgical techniques, newer minimally-invasive-glaucoma surgeries, and complex cataract surgeries.
Dr. Hasbrook is a member of the American Glaucoma Society (AGS), American Society of Cataract and Refractive Surgery (ASCRS), and American Academy of Ophthalmology (AAO). She is board certified by the American Board of Ophthalmology (ABO) and has been published in several respected journals including the Journal of Glaucoma, Journal of Cataract and Refractive Surgery, and Investigative Ophthalmology and Visual Science.
Dr. Hasbrook knows that every case of glaucoma is unique and therefore employs a variety of medical and surgical techniques tailored to the specific needs of each of her patients. She believes that successful management of glaucoma requires a collaborative, patient-centered approach with an emphasis on communication and education. She finds this approach is also important in her general ophthalmology practice when seeing patients for routine eye exams, allergies, diabetes, cataracts, and dry eye.
Services offered:
Diagnosis and medical management of glaucoma
Laser treatment of glaucoma
Minimally invasive glaucoma surgery
Filtering and shunting glaucoma surgery
Cataract surgery with traditional, toric, and multifocal lenses
Comprehensive eye exams
Diabetic Eye Exams
Treatment for Dry Eyes
7171 S. Yale, Ste 103
Tulsa, OK 74136
p: 918-499-3937

f: 918-492-2239