Ray M. Balyeat, M.D.,FASRS
Ophthalmologist – Vitreous & Retinal Surgery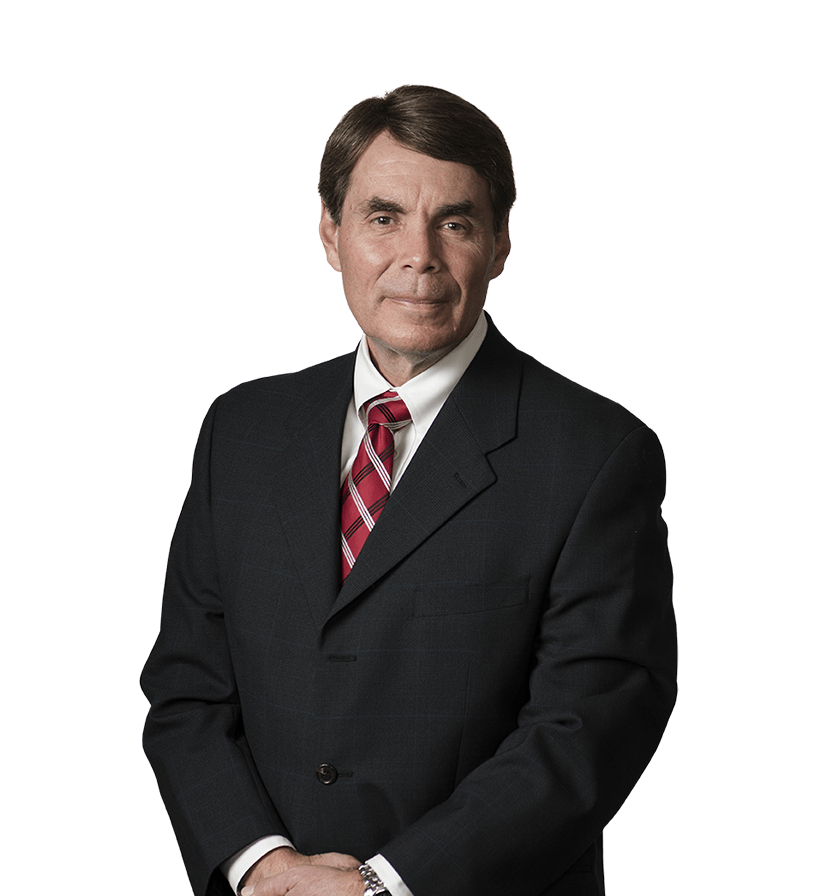 Dr. Balyeat attended Duke University as an undergraduate majoring in chemistry and graduated from the University of Oklahoma College of Medicine. His internship combined rotations in internal medicine, neurology and general surgery. After completion of an ophthalmology residence at OU's Dean A. McGee Eye Institute, Dr. Balyeat completed a retinal surgical fellowship under the guidance of William S. Hagler, MD and William H. Jarrett, MD at the Atlanta Ophthalmology Consultants, Piedmont Hospital in Atlanta, GA.
Dr. Balyeat is board certified by the American Board of Ophthalmology, a member of the American Medical Association (AMA), a fellow of the American Academy of Ophthalmology (AAO) and a fellow of the American Society of Retina Specialists (ASRS). He is currently chairman of the board of Utica Physicians Association, LTD (UPAL), a physician-owned organization that provides business and financial services to physicians and their office staffs with an ethical and patient- centered orientation.
Dr. Balyeat's ophthalmology practice is dedicated to providing high quality diagnostic expertise and both medical and surgical management for diseases of the retina. He is committed to state-of-the-art management for diseases of the vitreous, retina and macula in a community setting. His educational background, which includes fellowship training and a multi-decade commitment to professional development sets his medical and surgical practice apart from general ophthalmology practices.
Providing patients with the correct diagnosis and prognosis of their retinal condition is the keystone to Dr. Balyeat's medical practice. He and his staff make a concerted daily effort to provide high quality medical care that is embellished with respect and kindness toward the patient. Including the patient and their family in the decision-making process is paramount.
Services offered:
Consultative services for loss of vision from age-related macular degeneration, diabetic retinopathy, retinal vascular occlusive disease, epimacular membrane, macular hole, retinal detachment, inflammatory eye disease (uveitis) and retinal dystrophies
High-definition optical coherence tomography (OCT), conventional and wide- angle fundus photography and both fluorescein & indocyanine green angiography using a scanning laser ophthalmoscope
Ocular ultrasonography
Laser photocoagulation with both conventional thermal and high speed sub threshold "pattern" capability in two different wavelengths (yellow and red) and infrared micro pulse laser photocoagulation for management of retinal tears, proliferative retinopathies and macular edema secondary to diabetes and retinal venous occlusive disease
Photodynamic therapy (PDT) for conditions such as AMD, central serous retinopathy and certain retinal tumors
Intravitreal (intraocular) injections of anti-VEGF agents (Avastin, Beovu, Lucentis and Eylea) and corticosteroid implants (Ozurdex and Iluvien) for AMD and diabetic retinopathy
Treatment for chronic uveitis utilizing

YUTIQ triamcinolone implant

Perform visual evoked potential (VEP) and electroretinography (ERG) testing
Outpatient surgical management of vitreoretinal conditions such as retinal detachment, epimacular membrane, macular hole and state of vitreous opacification (e.g., vitreous hemorrhage) using small gauge vitrectomy techniques and scleral buckling
In-office repair of simple retinal detachments by pneumatic retinopexy
2000 S. Wheeling, Ste. 501
Tulsa, OK 74104
p: (918) 749-2220

f: (918) 712-9125